The purpose of martial arts training is to overcome six kinds of diseases:
1. Desire to victory
2. Will to impress
3. Relying on technical skills
4. Desire to master psychology of an opponent
5. Will to wait for the opponent's first move
6. The desire to overcome all these diseases
Yagyu Munenori (1571-1646 Japanese swordsman, founder of the Edo branch of Yagyū Shinkage-ryū)
We also add Friendship as one of our goals in order to study martial art in a manner of love and peace. Friendship is what this text will be all about.
Kibera is the largest slum in Nairobi and the largest urban slum in Africa. Most of Kibera slum residents live in extreme poverty, earning less than $1.00 per day. Unemployment rates are high, there are few schools, and most people cannot afford education for their children. Clean water is scarce with diseases due to very poor hygiene and a total lack of sanitation.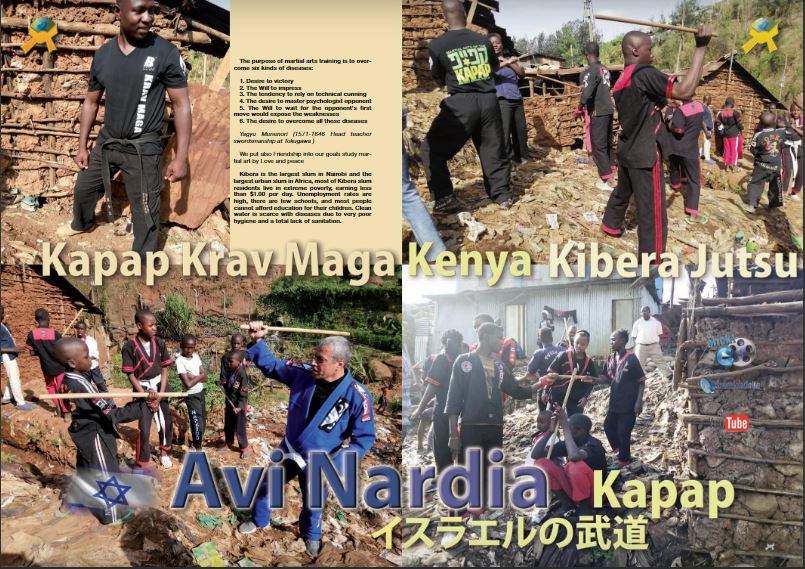 The basic facilities we all take for granted on a day-to-day basis are just not available in Kibera. You can do a research about Kibera and read about its history, but for me the future is more important – these talented kids deserve a much better world and future.

Sensei Salim Oboch, who was born and lived all his life in Kibera, has started a Martial Arts program for the kids of Kibera. Two years ago I had an honor of introducing KAPAP – Krav Maga in Kibera with my team from Mauritius and Kenya i.e. sensei Bruneau Laurette, sensei Cleven Langi and sensei Vincent Barayia.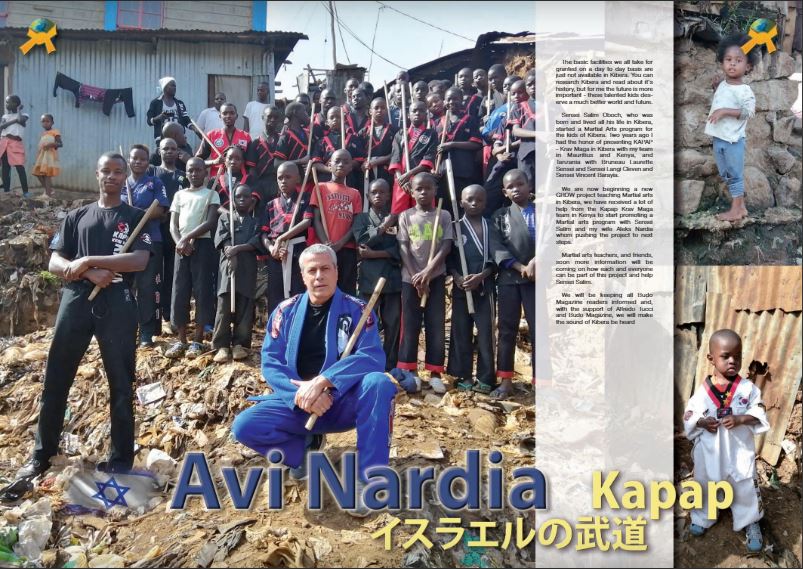 We plan to run a project, which will help children from Kibera to engage more in a study of Martial arts. So far we have received a big support and help from Kapap Krav Maga team in Kenya to start promoting Martial arts program with Sensei Salim Oboch and my wife Aleksandra Nardia who will try to build a project from an initial first aid to a long term one.
Dear Martial arts teachers and friends we will soon come up with more information how each and everyone can be a part of this project and help this children to get hope and a better future.
We will keep all Budo Magazine readers informed and, with the support of Alfredo Tucci and Budo Magazine, we will make the sound of Kibera be heard.